Our Packages
Our Bronze, Silver and Gold Packages are designed to meet the requirements of most of our clients. We will agree what we will do on your behalf during the free consultation. Please feel free to ask about our three main packages.
The fees for the Packages are: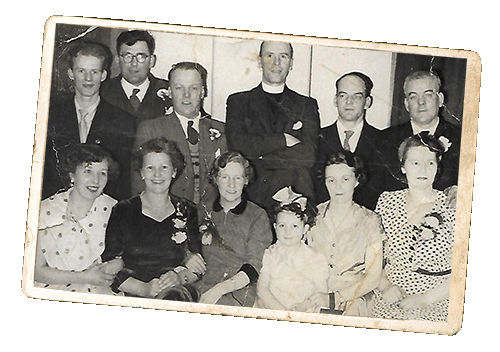 We believe in keeping things simple
These prices are inclusive of normal search fees, certificate costs, copying, postage in UK and local travel expenses. If there are likely to be exceptional costs such as for additional certificates or travel to family locations, we will advise you.
Our rate for research is £24 per hour, but fees depend on the extent and type of work involved.
We are flexible and can agree an estimated cost, including expenses, with you; or you can set a limit on how much you wish to spend for the agreed research.
---
"Gold" Service, actually I think you are giving us the Platinum Service!"
Payment Options
We ask you to pay 50% of the cost in advance,
with the balance payable once your report is ready.

Gifts
Our packages make ideal gifts for birthdays, anniversaries, weddings and Christmas.
What better than for children to combine to give their parents one of our packages for their Silver, Ruby or Golden wedding?
It's one of those presents guaranteed to last! We offer a special Gift Certificate on parchment.
"Fantastic; many thanks for a great job on my Scots ancestor. The Edinburgh letters are great. Tremendous help from all the information you have sent."
"Many many thanks for this. My mum & I are actually away for a weekend together so have just really enjoyed looking at this together. We really love it & appreciate all your work. I particularly like the personal information & background. I know I would definitely like to get you to do some more work."
Contact Us for a free discussion about your requirements.
---
Book Your Consultation
---
Send us your ancestor questions and goals
---