George English, Director of Research Through People has just published an article 'Jan Carwet of Leiden: Not the Mayflower Passenger John Carver' in the SUMMER 2020 issue of the Mayflower Descendant. The Mayflower Descendant is one of the most highly respected scholarly journals in the field of genealogy.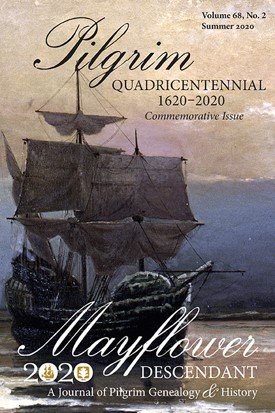 This was a case where an old record had been misread and unreliable conclusions been drawn. The finder wrote:
"On February 8, 1609 we find that among the people admitted to communion with letters of transfer were Jan Carwer (i.e. John Carver) and Marie de Lannoy (listed with Carwer as his wife) of L'Éscluse." "L'Écluse is the name of a village near Lille, which indicates that if this is the John Carver who became the first governor of Plymouth Colony, his first wife was probably a relative, perhaps a sister, of Jan de Lannoy, whose son was Philippe de Lanoy (i.e., Philip Delano)" … with Philip Delano very likely the nephew not only of Francis Cook but probably also of John Carver."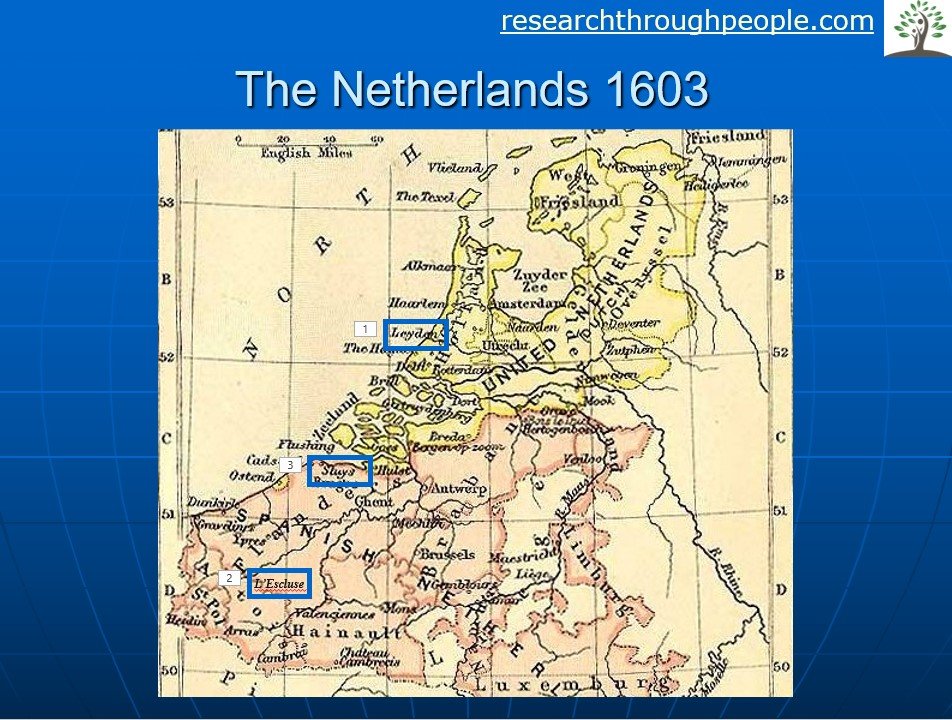 Evidence has now been found that shows this interpretation is incorrect in 3 ways:
The man's name was Jan Carwet, not Jan Carwer; and he was not the first governor
L'Écluse was the small town of Sluis, 10 miles from Bruges, not the village near Lille
No evidence has been found of any relationship between Marie and Philippe de Lannoy, which was a common surname
The correct identification of Sluis, a village in the Dutch province of Zeeland, led to research in the records there. N.b. in Dutch, sluis means sluice (a water channel), which in French is l'écluse. This resulted in 2 more crucial records relating to Jan Carwet being discovered:

These three entries show that Jan Carwet was a soldier who went from Sluis to Leiden, and then back again to Sluis. So, we can certainly conclude that Jan Carwet was not John Carver, the first governor of Plymouth Colony.
This example is from the early 17th century in the Netherlands. Few of your ancestors' records will be as old or complicated. But the same principles of evidence, and only drawing conclusions justified by the evidence, apply.
How To Go About It
Consider alternative interpretations
Be provisional, not certain
Look for supporting evidence
Get help if necessary
Make the correct conclusion that is justified by the evidence, or lack of it
There are always more records in lots of different places, including remote archives. With such an overwhelming volume of information, there are sometimes increased chances of mistakes. We can have a look with a free consultation and help you with your research; or you can browse further Ancestor stories in our blog.
Our contact details are on the website. You can get in touch via our Contact page, or you can email info@researchthroughpeople.com. We'd be delighted to hear from you.